broadcast television stage
A serious video production company has a serious video production stage.  Ours is a tremendous asset, and a great value. The soundstage is essential for many of our full service clients, where we manage all aspects of a complete project from concept through the edited finished video.  It is also available for rent separately, either raw or equipped, white screen cyc or green screen cyc, with or without crew as needed. Please contact us to discuss the scope of your project for a quote, and check out our assortment of Grip and Lighting Equipment – from small LED panels to 5K fresnels. Flip2Media can provide virtually any production equipment you can imagine from our on-site inventory (or through our network of dedicated suppliers). Please let us know if you have specific requirements not listed, and we can provide you a turnkey solution.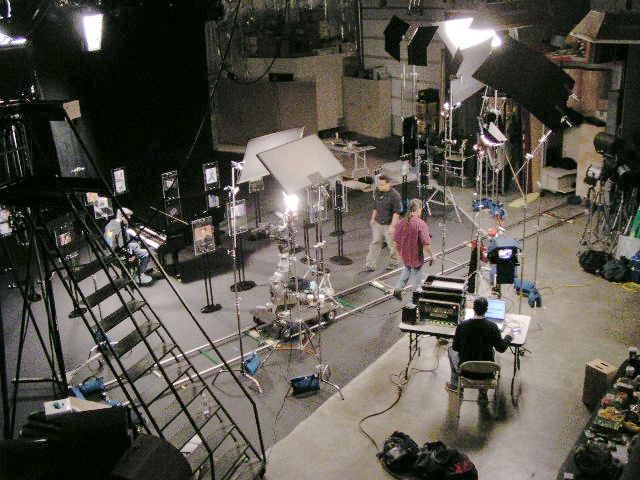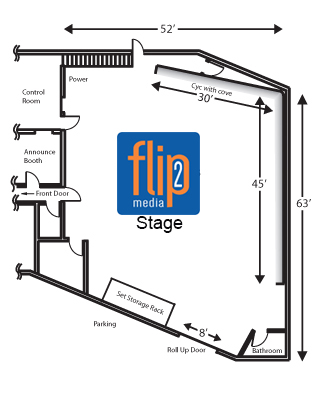 Whisper Quiet Air Conditioning
3,000 square feet with ground-level access
16.5 Feet to Lighting Grid
75′ 2 Wall Cyclorama (great for green screen and white screen) with 360° Black Cyc Curtain
1200 Amp 3 Phase Power (no meter or circuit charges)
Scissor Lift (Genie GR12)
Ground-Level Access – 11′ wide x 13′ high elephant door
Complete Lighting and Grip
Free phone calls and WIFI internet
Free printing and Copies
Free Kitchenette
Free V/O Booth and Makeup room
Free WiFi Internet Connection
Free Parking on site
Tables/Chairs/Ladders included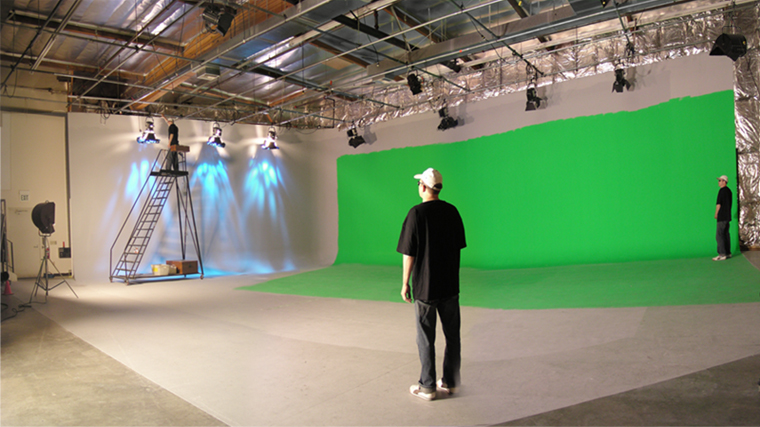 Full service San Francisco Bay Area video studio, advertising agency and television broadcast production company serving the Silicon Valley and East Bay, including San Jose, Oakland, Berkeley, Vallejo, Cupertino, Milpitas, Fremont, Sonoma, Dublin, Livermore, Pleasanton, Walnut Creek, Concord, Tracy, Manteca, Stockton, Sacramento and beyond. We manage pre-production, production, post-production (video editing) of commercials, infomercials, corporate videos and live internet web streaming on our 3,000 sq ft stage and control room with lighting and grip.